I believe that every woman can bring style and confidence to her life, no matter where she happens to live in the world. She only needs to know a secret or two to be on her way.
And I have three great ways for you to learn those secrets, all at real value for money prices.
Each option makes the most of my qualification as a Style Coach™ which allows me to combine the very best styling know-how with coaching techniques designed to help you become more confident in every area of your life. My approach goes way beyond simply recommending what clothes you might wear and I aim to help you feel your best in every situation.
Option One: Distant Francophile Style Sessions
7 sessions over 90 days. We cover everything from style personality to colour so you can live your most stylish, confident life.
Option Two: Distant Francophile Style Intensive
A 90 minute intensive to concentrate on any style dilemma. An absolute confidence boost right when you need it.
If you are interested in confidence and visibility coaching, make sure you check out the offerings at Janelle Wehsack Coaching.
What Others Are Saying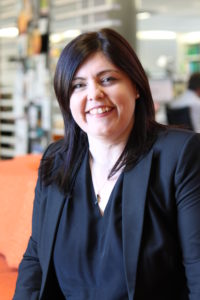 "When I approached Janelle to obtain advice on refreshing my wardrobe for upcoming work commitments, I didn't realise how beneficial the time together would be. Previously I've had a stronger interest in my personal style and wardrobe but fluctuating weight and a busy work schedule has meant that my focus has diminished over the past couple of years – so I avoided it. As with most things in life, pay attention, obtain professional advice and make the effort to invest your time and good things will come. However, the real difference in this particular equation here is the professional advice that Janelle is able to offer. With just the right blend of appropriate support and empathy Janelle is able to guide you through a process that you actually don't really recognise as a process. That's because she has great intuition, takes the time to understand who you are and what you actually need and will tailor according to you. The time together is fun and feels really productive because Janelle is genuinely interested in assisting you to achieving a lasting result. Thanks so much Janelle!"
Tammy, Melbourne, Australia