Do you spend a whole lot of time dreaming of France?
Wishing you could be strolling along a Parisian boulevard or wandering through a Provençal market
?
And does your everyday life feel about a million miles away from that vision?
Don't worry – you're not alone. But it doesn't have to feel like this.
I believe

that everyone can bring French inspiration to their life, no matter where they happen to live in the world

. They only need to learn a secret or two to be on their way.
One way I love to bring a touch of France into my day-to-day world is through photographs.
By decorating my desktops, screensavers and vision boards with my favourite shots, I have reminders of France with me all day long
.
And for the first time ever, I'm sharing them!
When you join the Distant Francophile community, you'll receive FREE access to a
carefully
curated collection of images, featuring some of my best loved photographs from our trips to France
. And you'll also receive regular doses of French inspiration.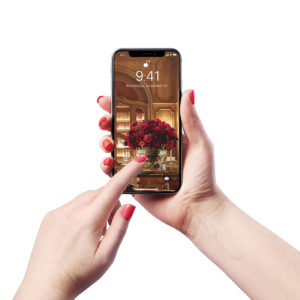 Optimised for desktops and mobile devices like smartphones and tablets, these high resolution images
are designed
to remind you of everything we all adore about France
.
Choose to use one or many – it's up to you.
Fill in your details in the form below and I'll immediately email you a link to this inspirational album. And make sure you stay tuned for regular French inspiration from Distant Francophile.