Imagine walking out your door every morning with a spring in your step, knowing that the outfit you've chosen would fit right in on any Parisian Boulevard.
I believe that every woman can bring French style and joie de vivre to her life, no matter where she happens to live in the world. She only needs to know a secret or two to be on her way.
When you join the Distant Francophile community, you'll receive a FREE copy of our latest guide – Five Secrets Of French Women: Dress With Confidence In Just One Weekend. And you'll also receive regular doses of French inspiration.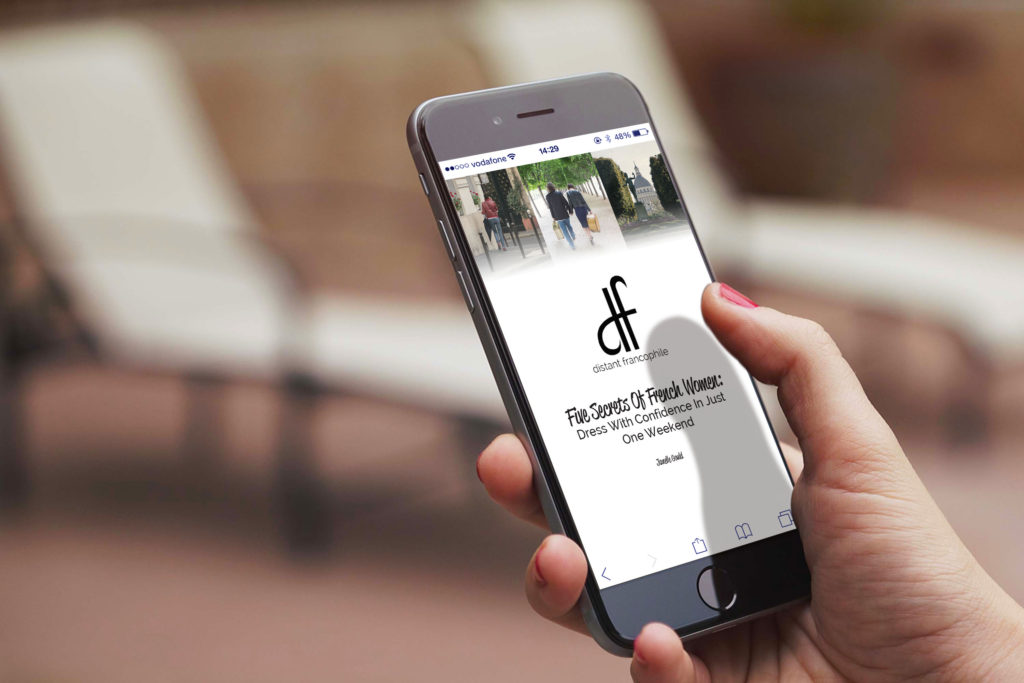 Packed with tips, I wrote this guide to help anyone wanting to dress with confidence – in just one weekend.
Fill in your details in the form below and we'll send the secrets to your inbox straight away. And make sure you stay tuned for your regular French inspiration from Distant Francophile.