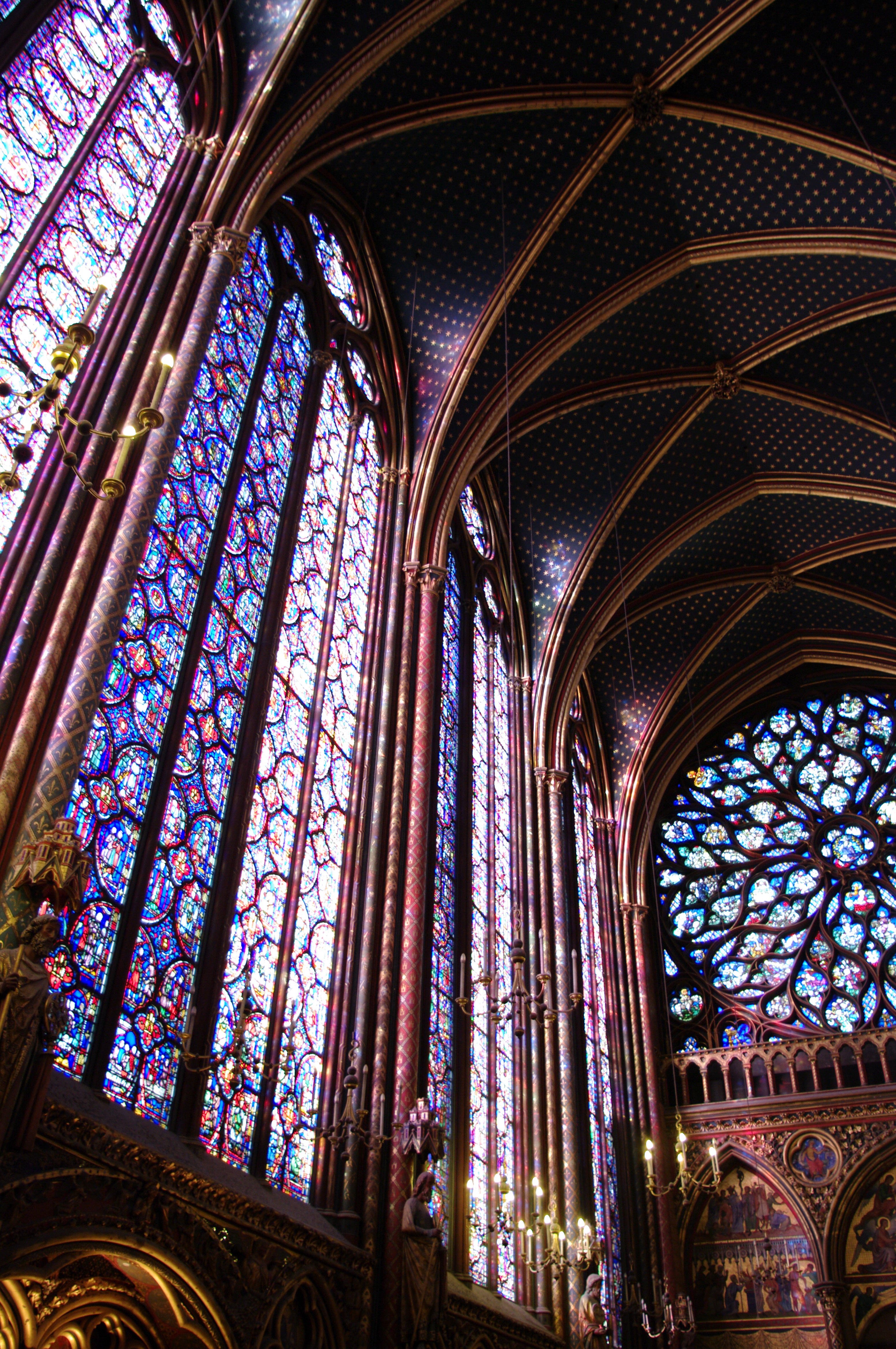 Lots of travellers to France get a little overwhelmed by the sheer number of churches there are to visit while you are there.  Sometimes it seems that there is a must visit place of worship on every corner and, if pushed, I'll admit to a little bit of church fatigue at different times.
However, I never get tired of the beautiful stained glass windows the French churches almost always contain. The light shining on the coloured glass presents you with a real life kaleidoscope that I could stare at for hours.
One of my favourite examples of spectacular stained glass is, of course, Paris' Sainte-Chapelle.  The climb to the chapel is worth it for the wall to wall jewel box that awaits you.
Try to visit on a sunny day – I promise you won't be disappointed.
Until next time – au revoir.